Posts for: September, 2014
By John W. Cox DDS
September 23, 2014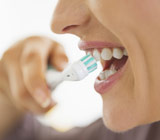 By the time you reach adulthood, roughly 100 trillion microscopic organisms will have taken up residence in and on your body, outnumbering your own cells 10 to 1. Most are bacteria, a domain of the animal kingdom considered synonymous with disease. But only a few of the thousands of bacterial species cause us harm; the rest are either benign or actually beneficial to our health, including in our mouths.
Dentistry pioneered much of our knowledge about bacteria, developing processes used to identify, classify and understand those species inhabiting our mouths. Science as a whole is catching up with the Human Microbiome Project (HMP) begun in 2007. Through HMP, researchers have catalogued and begun to study more than 10,000 bacterial species.
We're finding that our bodies develop a symbiotic relationship with many of these creatures invisible to the naked eye. During our infancy the bacteria we ingest from birth and breast feeding begin to interact with our body's immune system, "teaching" it to refrain from attacking friendly organisms that contribute to health and searching and destroying enemy species that cause disease.
We're also learning that an imbalance with our individual population of bacteria has links with disease. Our digestive system is a prime example: bacteria related to obesity can overpopulate our digestive tract, while malnutrition can create an environment that produces too many bacteria that inhibit digestion of vitamins and other nutrients.
The same microbial imbalance can occur in the mouth. For example, our typical Western diet encourages the growth of bacteria most associated with tooth decay (Streptococcus mutans). We're also finding that tobacco smoking creates a mouth environment more conducive to the bacteria that cause gum disease. Just by quitting smoking you can alter that environment to encourage growth of health-promoting bacteria and inhibit growth of malevolent species.
The desired outcome of this knowledge is to develop treatments that target disease-causing bacteria without harming those beneficial to us (as often occurs with traditional antibiotics). In dentistry, such possibilities could help stop the spread of tooth decay, gum disease or similar bacterial infections, while fostering a healthier oral environment that prevents disease and protects health.
If you would like more information on healthy aspects of bacteria, please contact us or schedule an appointment for a consultation.
By John W. Cox DDS
September 08, 2014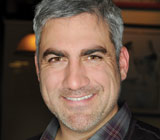 If (heaven forbid) you were to lose your two front teeth in an accident, and you needed to choose a tooth replacement method, which one would you pick? Once upon a time, that question faced Taylor Hicks, the former American Idol winner who now plays a regular gig in Las Vegas. Back then, when he was a high-school basketball star, Hicks happened to receive a blow to the mouth at a playoff game. As fate would have it, he also happened to be the son of… wait for it… a dentist. So what did he do?
The down-to-earth song stylist recently told Dear Doctor magazine how, immediately after the accident, his father administered first aid, getting him back into the game before it ended. Then, a short while afterward, Hicks had the gaps in his smile fixed with dental implants.
We think he made a good choice. While there are other tooth replacement systems, none offer the benefits provided by dental implants. In case you need a reminder, here are some facts about dental implants:
They have the highest success rate of any tooth replacement procedure — above 95%
They are the most durable type of replacement tooth — with proper care, they can last for the rest of your life
They look and "feel" completely natural, and require no special maintenance
They are the only tooth replacement system that essentially stops bone loss in the jaw (a natural consequence of tooth loss), helping to maintain good oral health
Over the long term, they can offer the best value for your investment in dental care
What makes dental implants work so well? Unlike bridgework or other methods, lifelike implant crowns are supported by a screw-like titanium metal insert, which actually becomes fused with the bone of the jaw. This not only provides the prosthetic teeth with a rock-solid anchorage, but it also helps provide the physical stimulation that bone needs to keep itself healthy. Lacking this stimulation, the jaw bone begins to atrophy and erode (melt away) — and if left untreated long enough, it can result in the appearance of premature aging and other oral health problems.
So if you have missing teeth — whether from an accident, disease, or another cause — contact us or schedule an appointment for a consultation, and find out whether dental implants might be right for you. You can learn more in the Dear Doctor magazine articles "Dental Implant Surgery" and "Dental Implants."