Posts for: June, 2020
By John W. Cox DDS
June 20, 2020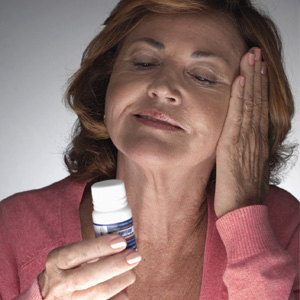 The old stereotype with the words "pain" and "dental work" in the same sentence is no more. Using local or general anesthesia (or a combination of both) we can completely eliminate the vast majority of discomfort during dental procedures.
But how do you manage pain in the days after a procedure while your mouth is healing? The news is good here as well — most discomfort after dental work can be easily managed with a family of medications known as non-steroidal anti-inflammatory drugs (NSAIDs). In most cases, you won't even need prescription strength.
You're probably already familiar with aspirin, ibuprofen and similar pain relievers for the occasional headache or muscle pain. These types of drugs work by blocking prostaglandins, which are released by injured tissues and cause inflammation. By reducing the inflammation, you also relieve pain.
Most healthcare providers prefer NSAIDs over steroids or opiates (like morphine), and only prescribe the latter when absolutely necessary. Unlike opiates in particular, NSAIDs won't impair consciousness and they're not habit-forming. And as a milder pain reliever, they have less impact on the body overall.
That doesn't mean, however, you don't have to be careful with them. These drugs have a tendency to thin blood and reduce its clotting ability (low-dose aspirin, in fact, is often used as a mild blood thinner for cardiovascular patients). Their use can contribute to bleeding that's difficult to stop. Excessive use of ibuprofen can also damage the kidneys.
That's why it's necessary to control the dosage and avoid long-term use of NSAIDs, unless advised by a physician. Most adults shouldn't take more than 2,400 milligrams a day of a NSAID and only during the few days of recuperation. There's no need to overdo it: a single 400-milligram dose of ibuprofen is safe and sufficient to control moderate to severe post-procedural pain for about five hours.
Our aim is to help you manage any pain after a procedure with the least amount of pain reliever strength necessary. That will ensure you'll navigate the short discomfort period after dental work safely and effectively.
If you would like more information on pain management after dental care, please contact us or schedule an appointment for a consultation. You can also learn more about this topic by reading the Dear Doctor magazine article "Treating Pain with Ibuprofen."
By John W. Cox DDS
June 10, 2020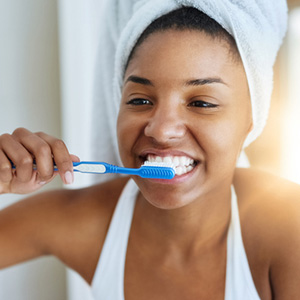 It's a sad fact: Many people postpone needed dental treatment because of their finances. There's no doubt that treatments for many tooth and gum problems can be expensive. But delaying treatment can make matters worse—and when they do see their dentist to address the issue, the costs can skyrocket.
The thriftiest way to manage your dental health is to prevent disease before it occurs or seek treatment as early as possible. You may incur some initial expense, but you'll pay less in the long-run and have better health to boot.
Here's a common sense approach for easing the impact of dental care on your budget.
Form a customized care plan. The key to keeping your dental expenses in check is to be proactive, not reactive with your care. Don't wait until you begin noticing problems—instead, invest in regular dental visits where your dentist can assess your ongoing individual risk for dental disease. Using that assessment, your dentist and you can then create a care plan that lowers your disease risk and promotes optimal health.
Adopt sound hygiene practices. A simple toothbrush and a roll of floss could save you thousands in dental care costs over a lifetime. Using them daily removes dental plaque, the top cause for both tooth decay and gum disease. Couple that with regular dental cleanings and your risk for costly dental disease will go down significantly.
Try less expensive, short-term restorations. Even with the best prevention strategy, there's always a chance you'll encounter a problem with your teeth or gums. Unfortunately, the best permanent fix may be more than your budget can handle. In that case, consider a less expensive restoration (like resin or glass-based fillings) to protect and restore your problem teeth until you can afford a better permanent solution.
Talk with your dentist about long-term financing. Spreading out the bill for dental treatment over several payments can help you manage unforeseen costs. Talk with your dentist about treatment financing options they offer or sponsor. If possible, have a contingency plan for payment in place before you need it—just in case.
Any kind of dental care, even preventive maintenance, can cost you. But if you manage your care wisely, you can keep that cost to a minimum.
If you would like more information on managing your dental health, please contact us or schedule an appointment for a consultation.