Posts for tag: toothache
By John W. Cox DDS
March 28, 2018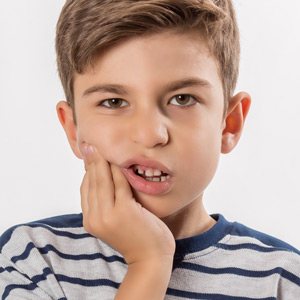 If your child has a toothache, there's good news — and not so good news. The good news is the pain rarely indicates an emergency. On the downside, though, it may definitely be something that needs our attention.
Here, then, are 4 things you should do as a parent when your child tells you their tooth hurts.
Try to find out exactly where the pain is and how long it has hurt. Ask your child which tooth or part of the mouth hurts. You should also find out, as best you can, when the pain started and if it's constant or intermittent. Anything you learn will be useful information if you bring them to the office for an examination. And, any tooth pain that keeps your child up at night or lasts more than a day should be examined.
Look for signs of recent injury. Your child may have suffered a blow to the mouth that has damaged the teeth and gums. Besides asking if they remember getting hurt in the mouth, be sure to look for chipped teeth, cracks or other signs of trauma. Even if there aren't any outward signs of injury, the tooth's interior pulp may have been damaged and should be checked out.
Look for signs of dental disease. Take a close look at the tooth your child's complaining about: do you see brown spots or obvious cavities? You should also look for swollen gums or sores on the inside of the mouth. If there's been no apparent injury, these could be signs of infection related to tooth decay.
Try to relieve pain symptoms. If you don't see anything unusual, there may be a piece of candy or other hard food debris between the teeth causing the pain — gently floss around the tooth to dislodge it. If the pain persists give appropriate doses of ibuprofen or acetaminophen (not aspirin). If there's swelling, you can also apply an icepack on the outside of the jaw. In any case, you should definitely schedule a visit with us for an examination.
If you would like more information on dental care for your child, please contact us or schedule an appointment for a consultation. You can also learn more about this topic by reading the Dear Doctor magazine article "A Child's Toothache."
By John W. Cox DDS
December 26, 2014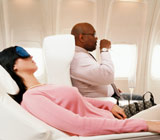 People who fly or scuba dive know firsthand how changes in atmospheric pressure can affect the body: as minor as a popping in the ears, or as life-threatening as decompression sickness. Pressure changes can also cause pain and discomfort in your teeth and sinuses — in fact, severe pain could be a sign of a bigger problem.
Barotrauma (baro – "pressure;" trauma – "injury"), also known as a "squeeze," occurs when the unequal air pressures outside and inside the body attempt to equalize. Many of the body's organs and structures are filled with air within rigid walls; the force created by equalization presses against these walls and associated nerves, which in turn causes the pain.
The sinus cavities and the middle ear spaces are especially sensitive. Each of these has small openings that help with pressure equalization. However, they can become swollen or blocked with mucous (as when you have a head cold), which slows equalization and contributes to the pain.
It's also possible to experience tooth pain during pressure change. This is because the back teeth in the upper jaw share the same nerve pathways as the upper jaw sinuses — pain originating from the sinuses can be felt in the teeth, and vice-versa. In fact, it's because of this shared pathway that pressure changes can amplify pain from a tooth with a deeper problem, such as a crack, fracture or a defect in dental work.
Besides problems with your teeth, the severe pain could also be related to temporo-mandibular joint dysfunction (TMD), which is pain or discomfort in the small joint that connects your lower jaw to your skull. There are a number of causes for this, but a common one for scuba divers is an ill-fitted regulator mouthpiece that they are biting down on too hard while diving. A custom-fitted mouthpiece could help alleviate the problem.
If you've been experiencing tooth pain during pressure change events, you should see us for an examination before you fly or dive again. There might be more to your pain — and correcting these underlying problems could save you extreme discomfort in the future.
If you would like more information on the effects of atmospheric pressure changes on teeth, please contact us or schedule an appointment for a consultation. You can also learn more about this topic by reading the Dear Doctor magazine article "Pressure Changes Can Cause Tooth & Sinus Pain."
By John W. Cox DDS
November 27, 2013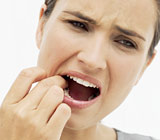 Don't ignore tooth pain hoping it goes away. No matter how mild or fleeting it may be, it's a sign that something's wrong. Healthy teeth shouldn't cause discomfort because the parts containing the nerves — the interior pulp and the dentin around it — are shielded by dental enamel and gums.
Here are some common reasons that teeth ache:
Gum Recession. Over time, gums can recede. Improper or excessive brushing can affect them, especially if you are genetically predisposed by having thin gums. When gums retreat, dentin can, or eventually will, be exposed. Besides its susceptibility to sensation, dentin is also more vulnerable to erosion and decay than enamel.
Tooth Erosion/Decay. When acid-producing oral bacteria get the upper hand, they can eat through the tooth's protective enamel to the dentin. You may start feeling sensitivity as the decay gets deeper and closer to the pulp (nerves). Only removal of the decay and filling the cavity can stop the process.
Old/Loose/Lost Filling. Fillings seal off areas of past decay. If they don't fit right or are dislodged altogether, air or food particles can slip inside and irritate exposed nerve endings. A crevice to hide in makes it prime real estate again for bacteria, too.
Cracked Tooth. Teeth grinding and jaw clenching can have a similar impact on teeth that a miner's pick has on rock. At first thin lines in your enamel can develop, then cracks develop that may expose the dentin, and finally the tooth might fracture, exposing the pulp. The earlier this process is caught, the better.
Pulp Tissue Infection/Inflammation. This can be caused by deep decay or trauma and suggests your tooth may be in its death throes. Sometimes the pulp infection travels into the surrounding periodontal (peri – around; odont – tooth) tissues and causes an abscess to develop. This absolutely requires immediate attention.
Residual Sensitivity from Dental Work. Removal of decay before placing a filling can cause tooth sensitivity. It can take 1-4 weeks or so to improve.
Sinus Pain. Congestion can cause "referred" pain in the upper teeth. When the congestion subsides, the pain should, too.
As you can see, it's risky to discount tooth pain and "wait 'til it goes away." Our office can help you determine the origin of your pain and the best course of action to resolve it. When in doubt, it's always better to err on the side of caution!
If you would like more information about tooth pain and ways to prevent or treat it, please contact us or schedule an appointment for a consultation. You can also learn more about this topic by reading the Dear Doctor magazine articles "Tooth Pain? Don't Wait!" and "Sensitive Teeth."