Here at John W. Cox, DDS we understand the importance of meeting each dental need as well as your individual financial needs . We have a relationship with most insurance companies . We will happily file your dental insurance as an added courtesy and benefit . Please check out our policy and procedures.

Insurance Policy & Procedures
Since insurance by their standard is never a guarantee of payment - we ask our patients to pay half of your treatment at the time of scheduling , your one time deductible, if applicable , any co-insurance your policy dictates and anything over your annual maximum limitation, then we will gladly file for the rest ! This helps us help you , it helps our office eliminate or cut down on monthly billing statements and offsets some of the upfront fees involved for you, our patient . We may need to bill you Only in incidences that involve insurance not paying what is expected or downgrading procedures secondary to what insurance dictates within your individual or family policy.
John W. Cox, III, DDS, PA
For our patients who do not have dental insurance or maybe do and would like to switch over to a more convenient way to save more of your own money--- we offer an all exclusive John W. Cox, DDS discount savings plan! This is exclusively a membership benefit designed to meet the individual needs of our patients !!! If you are interested in checking out one of our three plans, then scoot down below and check out our printable brochure right here on our website . It'll give you all of the in-depth benefit details you need to make an informed decision. If you would like to learn more about how our discount savings plan works in superseding dental insurance expectations without yearly deductibles and maximums, please call our office today, then mention seeing our brochure on the website for an extra savings off our current rates when you sign up for a membership plan. Everyone is 100% Approved for our discount savings plan(s) . There are no denials, no maximum limitations , no deductibles and membership plans are effective immediately ! Let us help give you more Bang for your Buck without all of the corporate insurance hassles !!!
Financial Options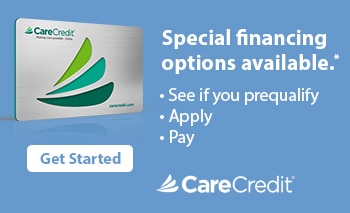 We offer Care Credit financing and Lending Club Loans to help facilitate your dental care. You can click on the link here within the website and apply, having an answer within 5-7 minutes or if you prefer a Lending Club Loan , a qualified Lending Club member of our staff can easily assist you in filling out one of these applications. Loan responses are given the same day within minutes . It is recommended that you actually know the fees involved for your dental treatment before applying online so you can provide accurate amounts needed to complete your work. We are happy to help assist you with this process. Please speak with one of our qualified team members today and let us serve you !
Apply for Care Credit in just a few simple steps . It takes less than 5-7 minutes to apply. Already a patient at our office and would like to pay your bill - just click on the link and follow the easy simple steps.
Apply for a Lending Club Loan in just a few simple minutes or contact your certified qualified staff at John W. Cox, DDS.
---
John W. Cox, III, DDS, PA Exclusive Plan(s)
Let us give you more Bang for your Buck !
Pay Your Bill Or Apply Online via CareCredit
Are you a current patient and have a bill you need to pay ?
We make it so easy !!!! Just click on the link below.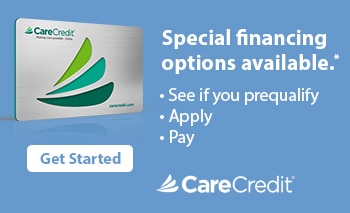 ---
Gift Certificates
Ask us about our Gift Certificates for Teeth Whitening , Dental Treatment, Dental Cleanings and Discount Savings Plan !!! These are great for birthdays, special occasions , Christmas, any holiday, any time and More…………..